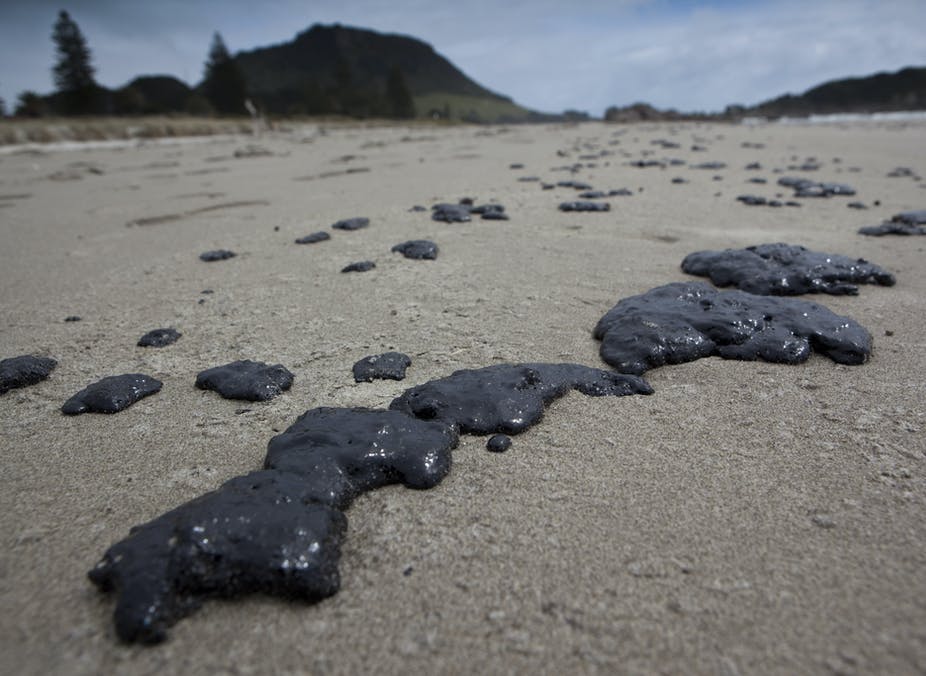 Rena Spill New Zealand
Rena was carrying over 1,700 tonnes of heavy fuel oil when it struck the Astrolabe Reef and grounded. It is estimated that 350 tonnes of oil leaked from the vessel and washed up along the Bay of Plenty.
Spill-Sorb™ featured as a natural solution in helping to restore the environment.
MV Treasure Oil Spill
The Treasure was estimated to have been carrying 1,300 tons of oil of which 400 tons spilled into the sea off the coast of South Africa.
Aside from causing the temporary closing of South Africa's ports and threats to wildlife species, the Treasure oil spill was dubbed South Africa's worst environmental disaster, as it seriously threatened its population of African penguins.
Spill-Sorb™ (Bio-Matrix™ in South Africa) was contracted to help clean up the oil slick and was successful in absorbing the oil and breaking down and digesting the oil.